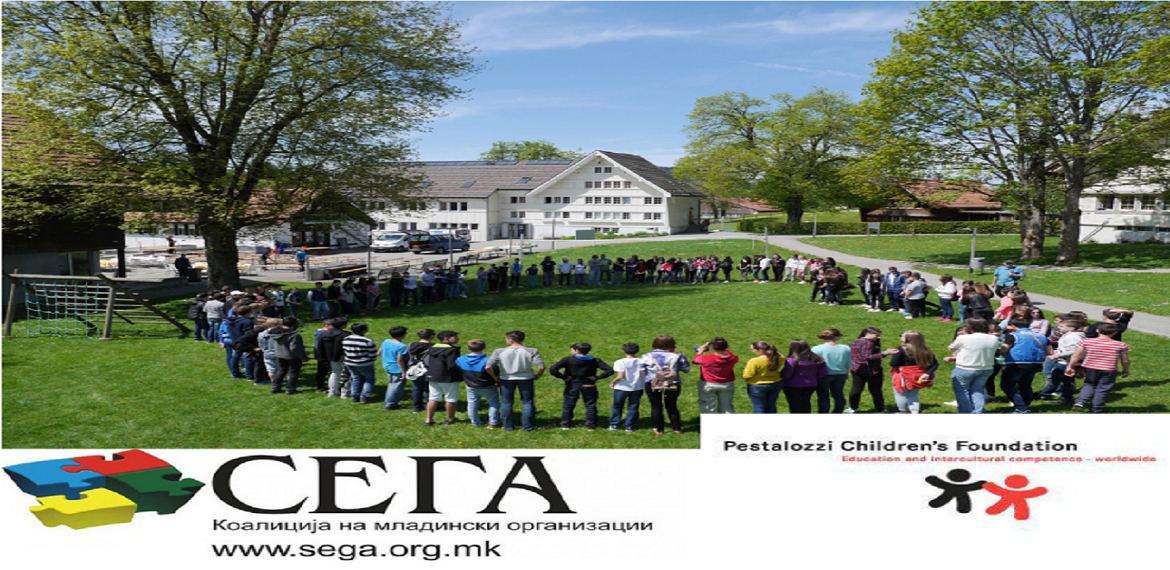 CALL FOR PARTICIPATION IN SUMMER CAMP IN THE CHILDREN'S VILLAGE PESTALOZZI-TROGEN, SWITZERLAND
Coalition of youth organizations SEGA, in cooperation with the children's village
Pestalozzi in Trogen, Switzerland, announces a call for participation in a Summer Camp in Trogen, Switzerland.
The goal of the project is for participants to acquire knowledge and skills related to children's rights with the principles of intercultural dialogue and communication, anti-discrimination, mutual understanding, respect and tolerance of values between different cultures.
Period of exchange: 07/09/2018 - 07/21/2018
Date of departure: 07.07.2018
Return date: 07/22/2018
Financial participation of the Summer Camp participants - 7270 MKD
Responsibilities after completion of the intercultural exchange are : Mandatory involvement of the participants in the implementation of activities from the action plans created during the exchange, and are directly related to the activities during the Week of the child in the period of October 2018.
Criteria for participation:
Year of birth: 2001/2002
Students from high schools on the territory of the municipality of Prilep
Students from the schools involved in the project "Implementation of the Convention on the Rights of the Child in the Republic of Macedonia".
A valid passport with validity period no earlier than 08.01.2019
Candidates who previously participated in the Intercultural Exchange in the Children's Village Pestalozzi can not apply again.
Coalition of youth organizations SEGA invites all interested parties that meet the eligibility criteria to apply by filling out an electronic application for participation, which is on the website of  Coalition SEGA www.sega.org.mk, no later than 06.06.2018.
Potential candidates will be called for an interview on June 8, 2018.
If you have any questions or need additional information, please contact the following email address This email address is being protected from spambots. You need JavaScript enabled to view it.
---