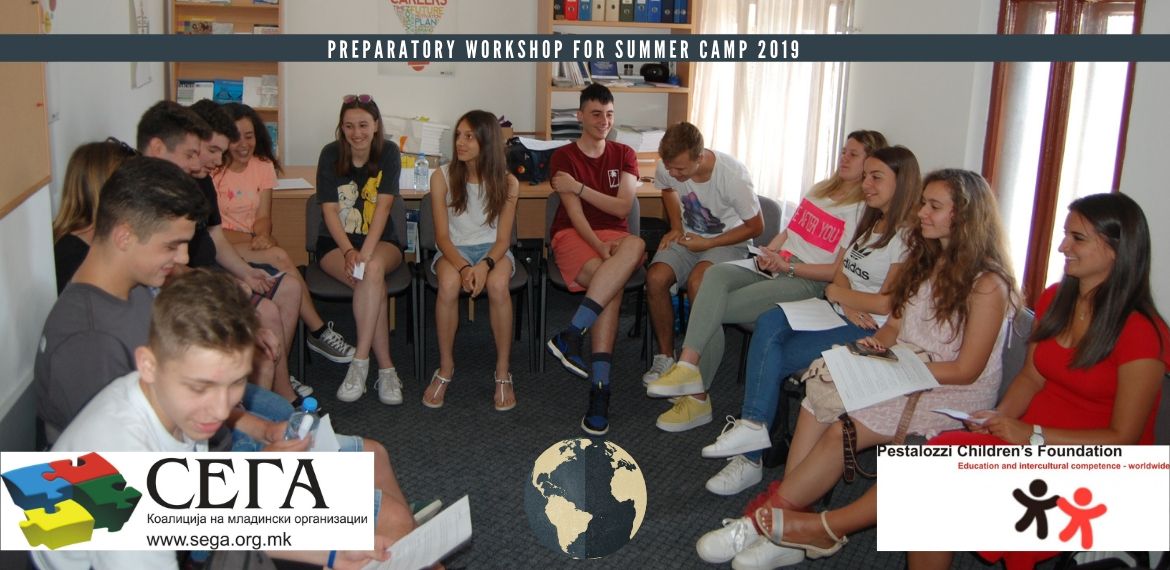 Preparatory Workshop held for Summer Camp 2019 in Trogen, Switzerland
On 02.07.2019 in the premises of Coalition SEGA was held a preparatory workshop for the Summer Camp 2019 in the Children's Village Pestalozzi, Trogen, Switzerland
The workshop was attended by 18 children and 3 supervisors from Coalition SEGA and MCGO who will take part in this Summer Camp. Participants in an interactive way through group play and work met each other, learned about the summer camp program and the rules of the Children's Village Pestalozzi.
This camp is part of the project "Implementation of the Convention of the Children Rights in the Republic of Macedonia", and is part of a special program through which participants will acquire knowledge and skills related to children's rights issues, principles of intercultural dialogue and communication, anti-discrimination, mutual understanding, respect and tolerance among different cultures.
The Summer Camp will be conducted in the period 07.07.2019 - 20.07.2019 and will be attended by 162 children and 27 supervisors from 9 different countries.
---