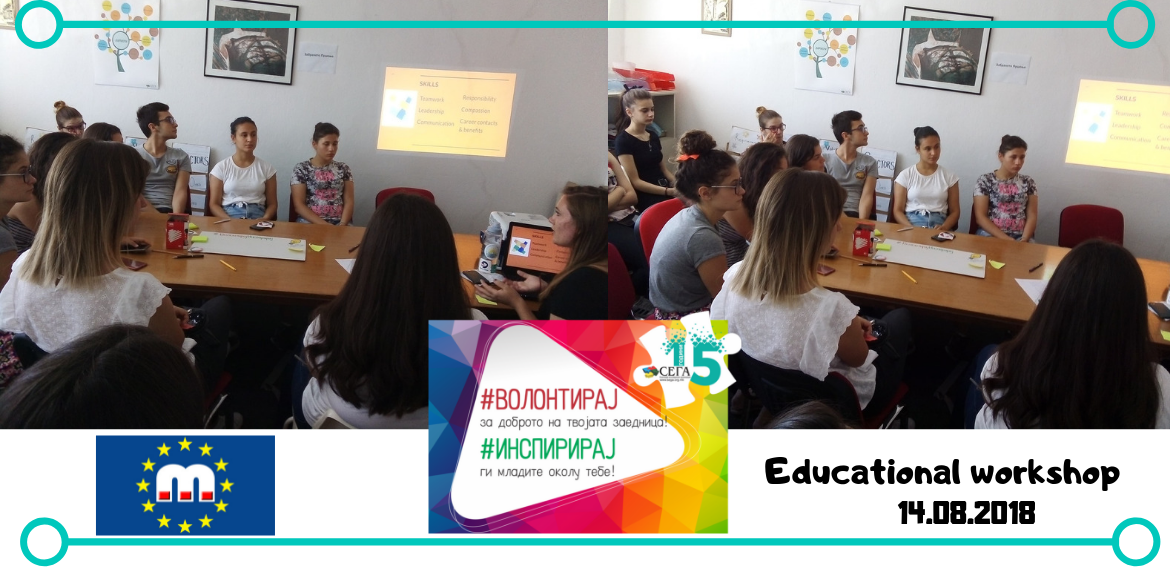 Educational workshop held within the framework of the campaign "Volontiraj! Inspiriraj!"
On August 14, 2019, in the premises of the Youth Council Prilep, an educational workshop was held as part of the new National Campaign of the Coalition SEGA and its members: Volunteer for the benefit of your community, inspire the youth around you! This camping is being implemented on the occasion of SEGA 15 years.
The workshop was attended by 13 local volunteers.
Together with our volunteer Emma from Peace Corps, we learned more about volunteering in the United States, playing games, learning about teamwork and team building activities, building a quiz, and volunteering.
National campaign under the motto "VOLUNTEER for the benefit of your community! INSPIRE the youth around you! "Aims to improve the environment for youth volunteering in our country.
---