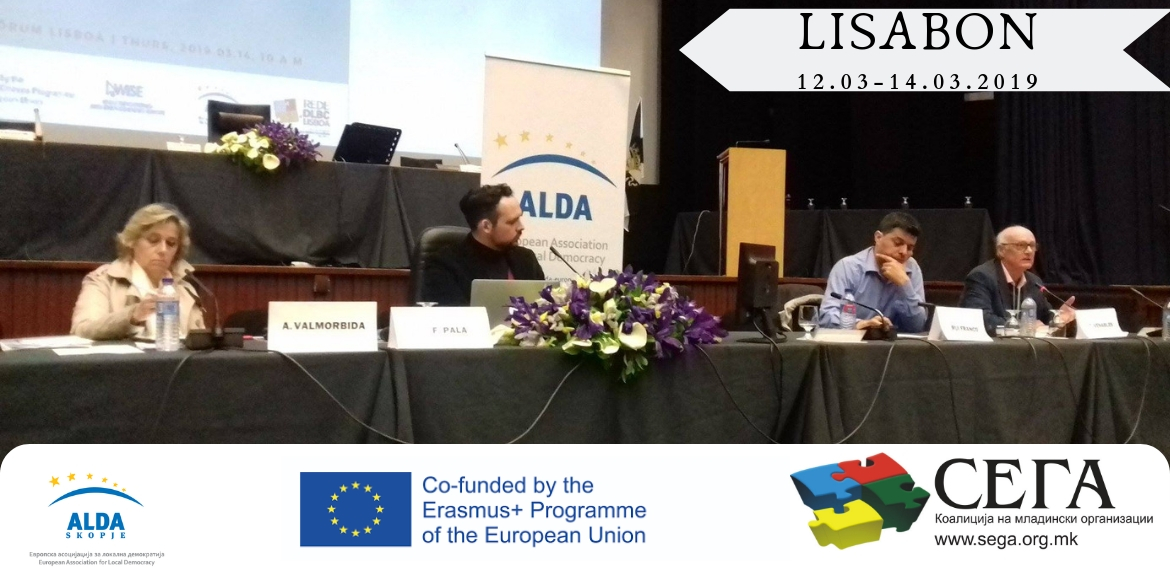 Closing Conference of The Project "WISE Europe" in Portugal, Lisbon.
In the period from 12.03.-14.03.2019, three representatives of the Coalition of youth organizations SEGA were part of the closing conference of the project "WISE Europe", which was held in Lisbon, Portugal.
The conference was attended by representatives of the 15 partner organizations from Europe.
During the conference, were carried the local activities by the partners, the future perspectives and challenges faced by young people within the EU were discussed, and the results were presented and a discussion of future cooperation was discussed.
The WISE - Europe project is supported by the Program: Europe for the Citizens of the European Union in cooperation with ALDA - the European Association for Local Democracy, France and 14 other partner organizations from Europe.
---