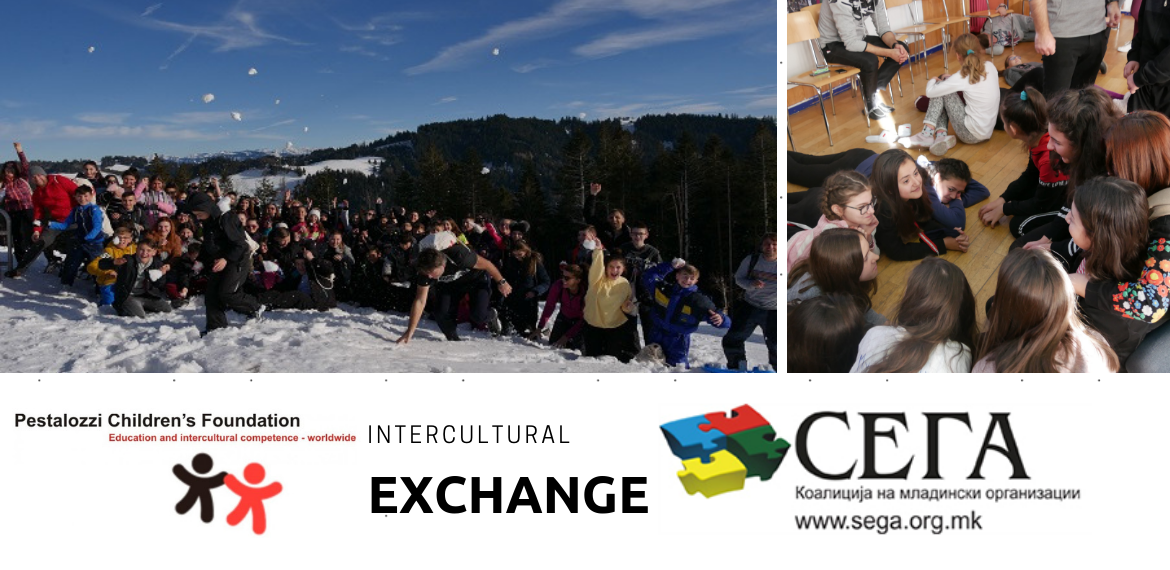 Intercultural exchange was held in Pestalozzi
In the period from 12th to 26th February 2019, in the Children's Village Pestalozzi-Trogen, Switzerland,
An intercultural exchange was held with young people from Macedonia and Serbia, organized by the Coalition of youth organizations SEGA in cooperation with the Pestalozzi Children's Foundation.
At this intercultural exchange, 40 children from 5 schools from Prilep, Bitola, Ohrid, Tetovo and Debar participated, together with 5 supervisors and 1 coordinator.
During the exchange through intensive and interactive training, the participants had the opportunity to upgrade their knowledge in the field of anti-discrimination, children's rights, identity, but also to increase their personal development as well as teamwork. In addition to the training, the participants also had a chance to socialize with their peers from Serbia, share part of their culture and create their own radio emission.
Besides the daily activities in the village, the participants had a chance to see the natural beauties of the village through mountaineering friendship where children and supervisors enjoyed the snow friendship with sledges.
---