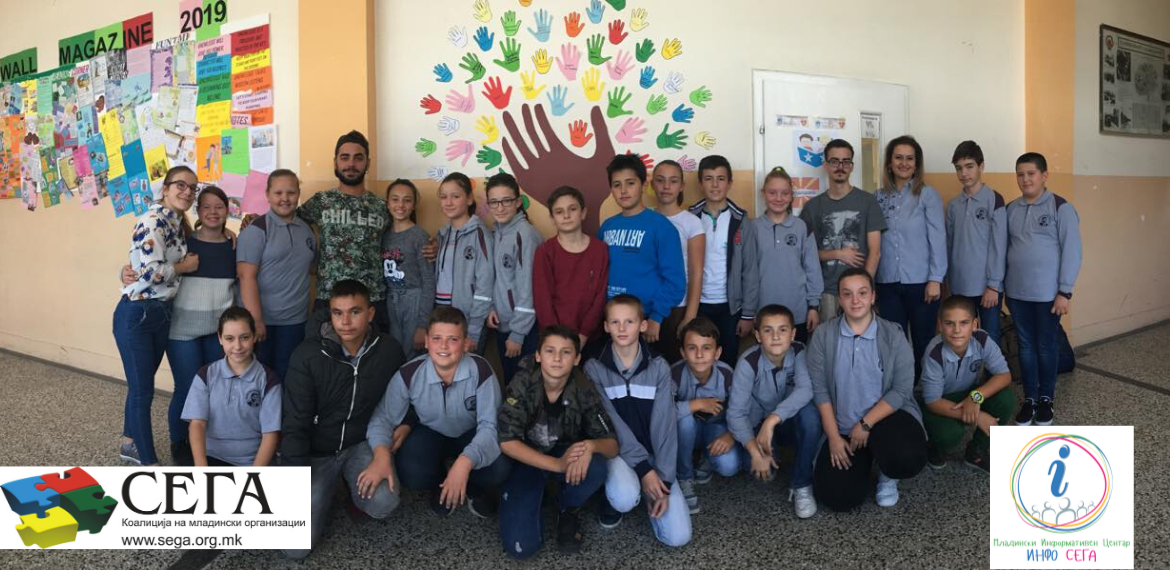 Arrticle from our EVS volunteer Lorenzzo on the topic "One day in Primary School"
A great experience with Lela and the volunteer from France, Thèo, was during children's rights week. French's teacher of Prilep's primary school had the brilliant idea to let the children build a "Tree of children rights" developed with cardboard, it has been cut with the shape of each child's hand, and above each of them  was written every personal thought the children had about their rights!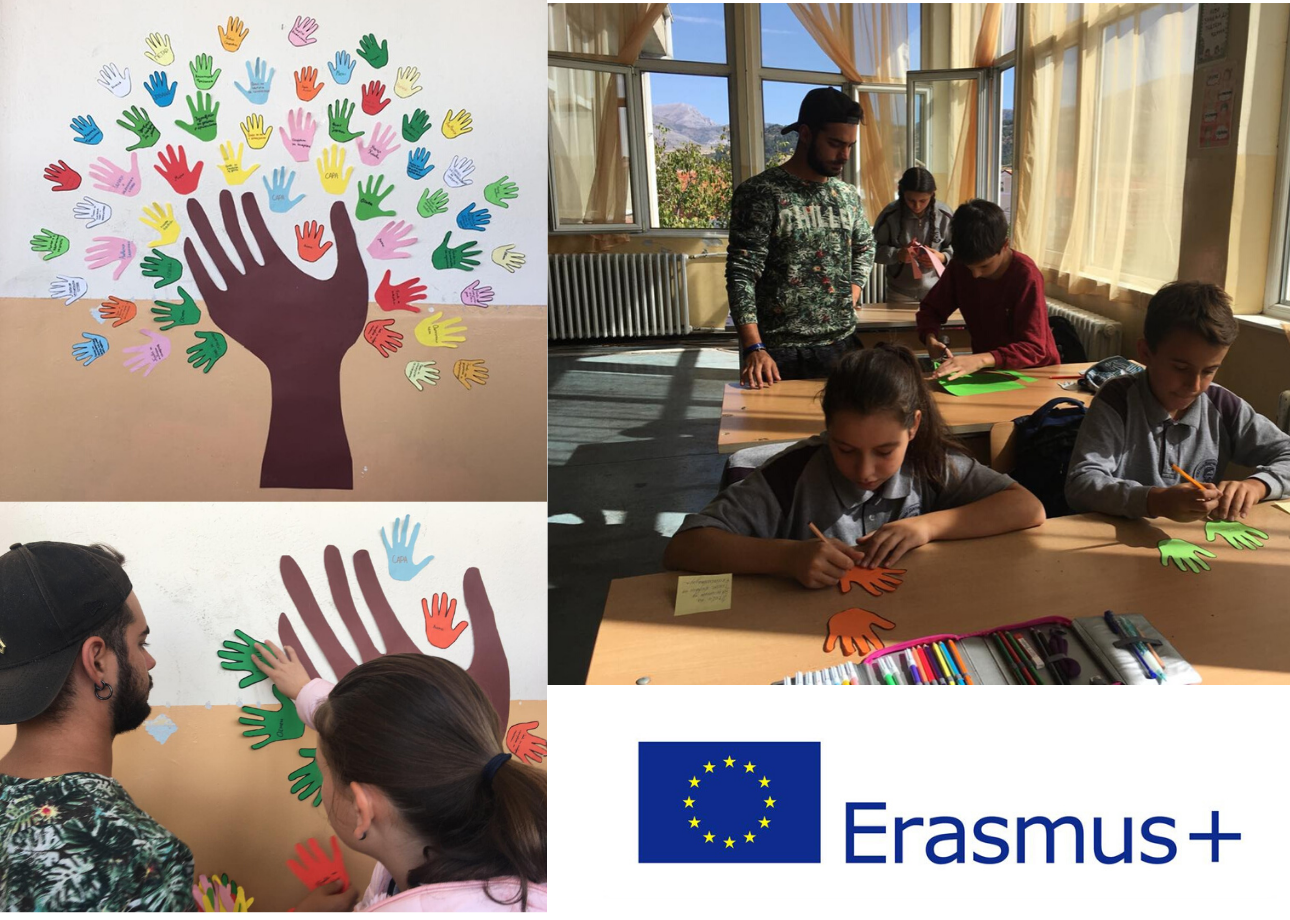 To conclude it has been attached on the wall of the school, one more way to remind us every day that children are our future and our heritage.
Infinite thanks to the teacher who allowed us to be there and help with that very beautifull project.
And obviously, my greatest compliments to the children, You have done a WONDERFUL job.
Hoping you will continue to improve every day, I wish you all the best for your lives.
Lorenzo.
---