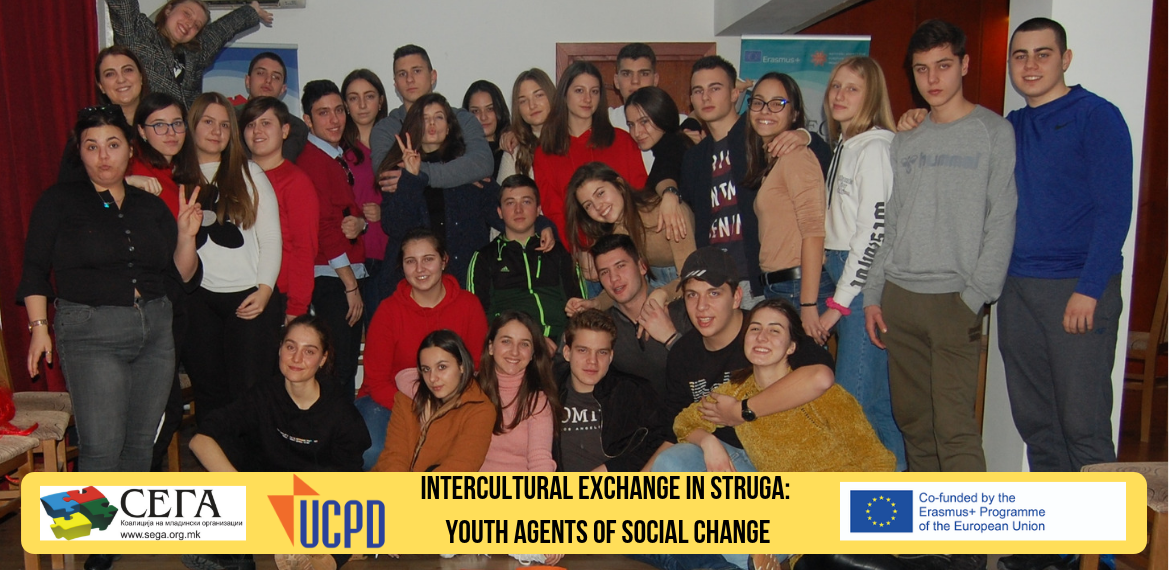 Intercultural Exchange in Struga, Macedonia as Part of the Project: Youth Agents of Social Change
30 young people from Macedonia and Serbia are part of intercultural exchange.
This week, Coalition for youth organizations SEGA and Uzicki centar za prava deteta are organizing the second Intercultural exchange within the project: Youth agents of Social Change.
The exchange gathers 30 students aged 15 – 18, per 15 participants from each country. Through interactive methods (informal education, discussion, games for acquaintance, debates, etc.) the participants will acquire knowledge in children's rights, discrimination, identity and youth participation.
After the exchange all participants will organize follow-up workshops in their schools to transfer the knowledge they acquired during the exchange.
The exchange in Struga is a continuation of the previous one Intercultural exchange in Uzice, which was held in August 2018.
The aim of the project is to strengthen the skills and abilities of young people from Serbia and Macedonia, to become agents of social change and active promoters of European values in their community, moreover to promote values of freedom, tolerance and respect for child and human rights among young people in both countries.
The project "Youth agents of Social Change" is founded by European Commission through Erasmus+ Program, KA1.
---