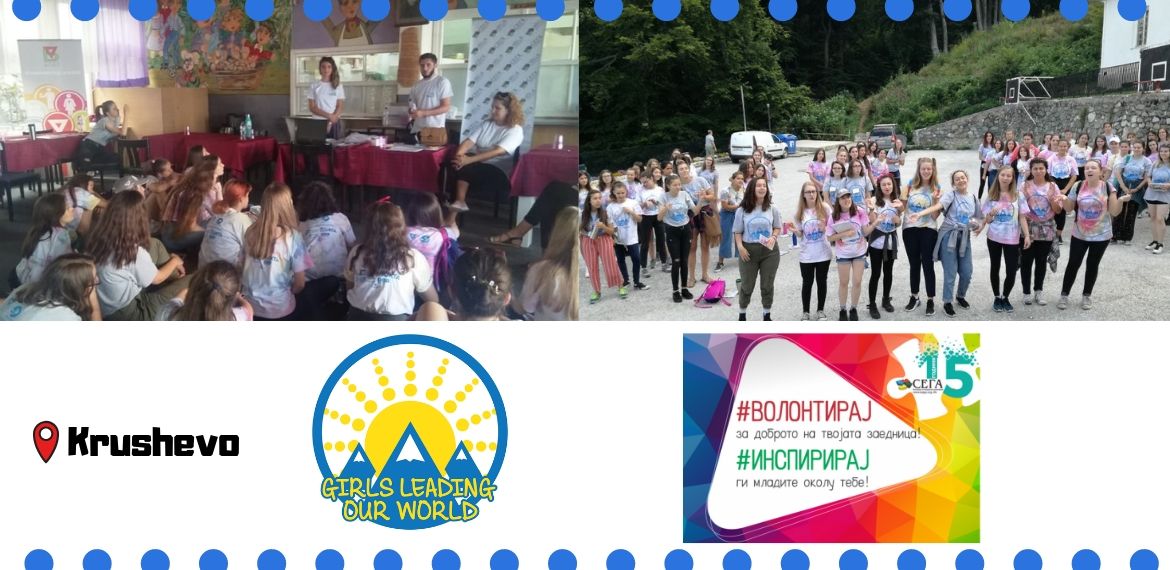 Coalition SEGA participated at the Promotion Fair of Camp GLOW in Krushevo
Representatives of the Coalition SEGA, INFO SEGA and EVS volunteers from Turkey and France, on 30.07.2019 were part of the Girls Leading Our World (GLOW) women's camp in Krushevo.
Behalf the Coalition SEGA projects, the services provided by the Youth Information Center - INFO SEGA were also promoted, and the official website was promoted then we asked the girls for ideas and tips on how we could improve our online information work. At the same time, volunteers from Turkey and France promoted the Erasmus + program and the European Voluntary Service.
On the event also was promoted the National Campaign of the Coalition SEGA #VolontirajInspiriraj which was created as part of the celebration of the 15th anniversary of its existence. Aims to improve the environment for youth volunteering in our country.
Coalition SEGA express special thanks to the organizers for inviting us to participate and spend quality time with the girls from the camp.
The GLOW Camp is organized by the YMCA Youth Association in Bitola in cooperation with the Peace Corps.
The mission of the YMCA and this camp is to empower young people and develop the innate potential they possess by providing the skills and knowledge necessary to become active leaders in their communities. This is done through experiential education that promotes diversity, builds academic and social skills among young people. The program is based on a mix of non-formal education and outdoor education.
---